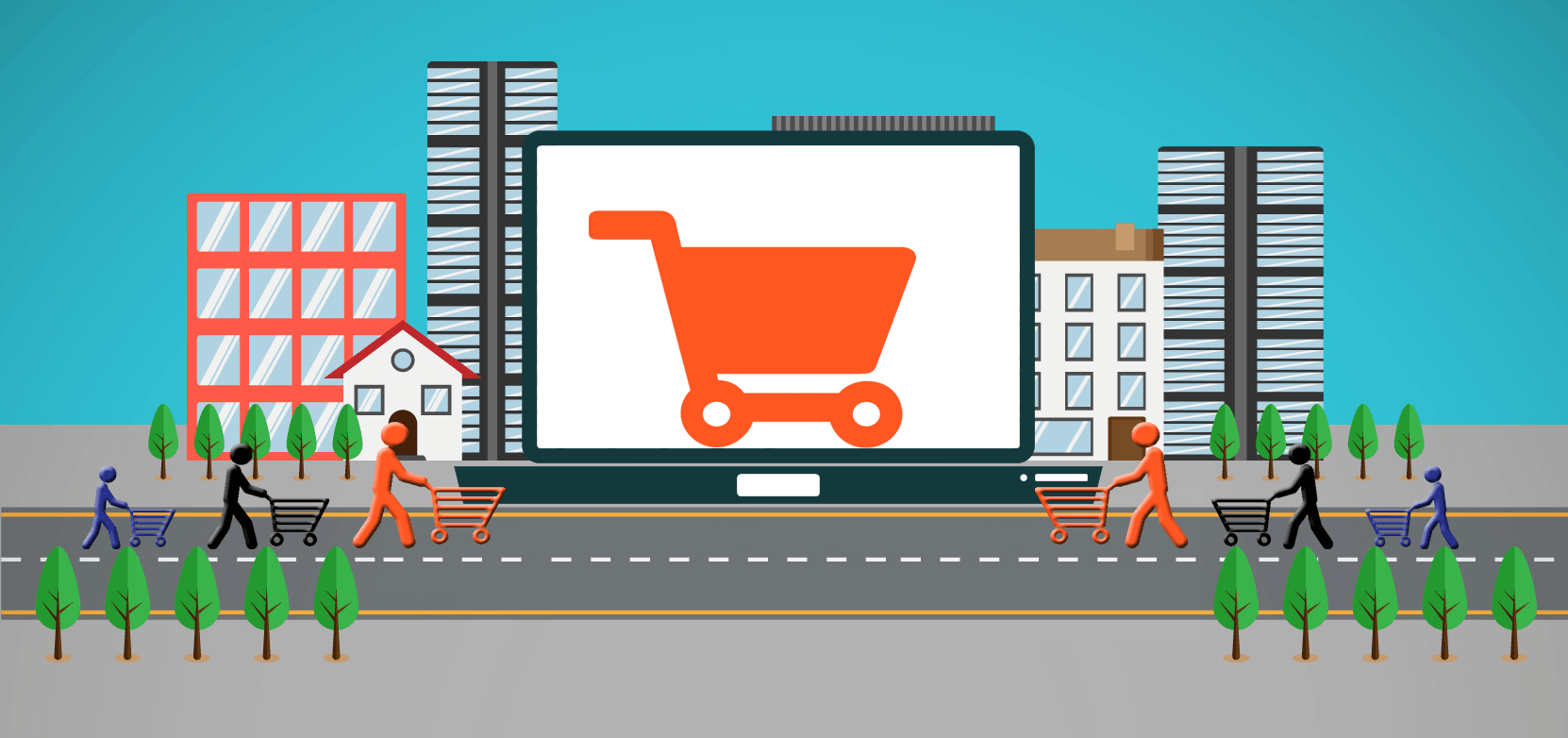 Grow your Business with Our Make Web Media's outstanding e-commerce services. We develop e-commerce websites for all industries clothing, grocery, real estate, jewelers, hospitals, education and spiritual. Our Make Web Media will help you to build your online store From Planning, Logo Designing, Branding, Digital Marketing, Social media Marketing, SEO ranking that generates your online Presence. We offer Following Features for your E-commerce Website -
Mobile Responsive Site –
We provide excellent and efficient E-commerce website which works in all kinds of latest devices IOS, Windows, Blackberry and Android. We make sure that your website works conveniently in Mobile version, Tablet version and Desktop version.
Free Domain and Hosting for One Year –
The Unique Feature of Our Make Web Media is we provide you Free Domain and Hosting for one Year. Some Features of our Domain Registration are –
Domains are always registered on Client's name
For the hosting space we use all the Credential of your Domain
All of them are in the range of TLD (Top level domain)
Customized Web Templates –
Our Make Web Designers will thoroughly understands your requirements and design best that enhance your visual appeal about your company brand and keep it etched in your memory.
Latest Technology –
At Our Make Web Media our web designers and developers prefer advance technologies like Mangento, Open cart, Woo Commerce, Laravel, Wordpress, Bolt CNS, Drupal, Joomala, Phone Gap, XCode for building your Website.
User Friendly Web Site –
Our Make Web Media Company creates simple, easily navigated website designs, and complete user friendly website
Payment gateway integration –
Our Make Web Media designs and develops all kinds of latest payment gateway integrations such as E-wallets, Credit cards integration, debit card integration, Net banking facilities for your E-commerce Websites.
For more details visit – www.ourmake.com/ or call us on 09822101169