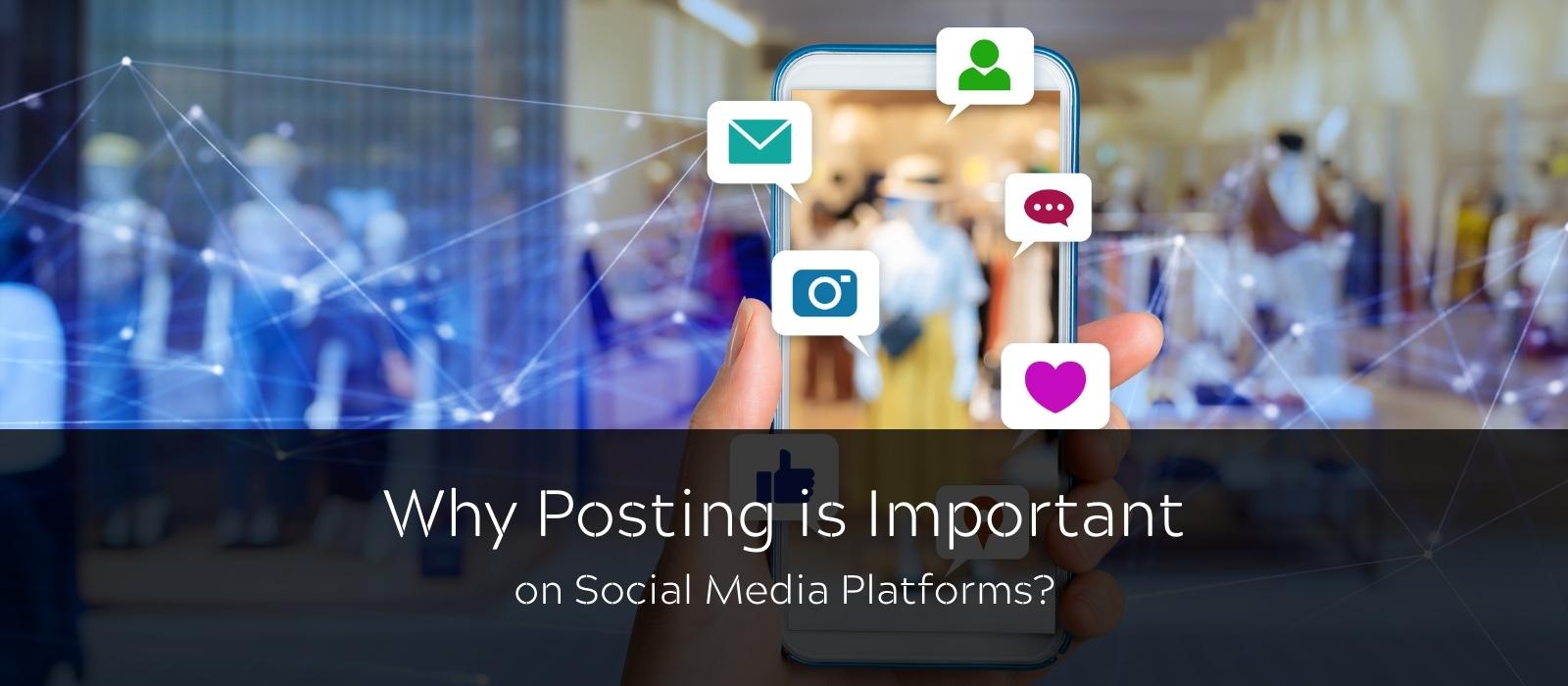 In this digital world where everything online is replacing everything offline from physical business cards to e-cards, from meeting in person to meeting online, from playing games together to playing games online; even businesses have pitched in their own ways to communicate with people around the world.
Social media platforms like facebook, instagram, twitter and so on contain millions of users and hundreds of new ones everyday. In this day and age where your target audience is openly present on such platforms, it makes it the perfect place to market your brand or business to a certain target audience or to just get your brand awareness kickstarter.
As the young generations and the old are taking up such diverse and futuristic ways of connecting, we are here to tell you, as a business owner the 7 reasons why it is important to post content on social media channels for your business or brand account.
1 Increase Brand Awareness
When your potential customers land on your page, they look for something that interests them. Posting on social media platforms not only gives your audience information about your brand or business but it also tells them what they need, why they need it. Posting on a regular basis increases your visibility in the online presence of a million more business, as consistency is key to a successful brand.
2 Rank Higher In Search Engine Results
Choosing to post relevant content in the most important aspect of building your brand image. Search engines index your content and display it when someone is searching for something that is relevant to your content. This increases your chances at ranking higher in the results.
3 Get Better Conversions
Your content should matter by giving your potential client what they want. Build brand awareness by regular posting of your services and product, along with special offers and content that makes the customers know you value them. This increases your chance of visibility and trust and hence results in better conversion rates
4 Build Loyalty & Trust
Your dedicated consumers want to know your story, what you celebrate and who you are. Posting regularly about your team, special occasions, birthdays and more, helps your customers feel more closer to you and your brand. Be a part of communities and celebrate culture so that you can strengthen relationships on a personal level in the long run.
5 Learn About Your Customers
Posting consistently on social media platforms benefits you in knowing your customers on a very personal level. Track what they like and what they don't, which posts work and which don't work. What interests them and what they desire. Learn about your customers to know what topics interest them.
6 Metrics Are Accurate
Social media platforms help you learn what works best for you and when, Learn the demographics around your posting schedules or on certain offers. Find out what your clients are interested in the most as you track and analyze the metrics and accordingly assure your success with the right content that your consumers want to see.
7 Prioritize Customer Satisfaction
As communications are done through social media platforms , it is without a doubt that your customers will arrive at your social media page to tell you their thoughts. It could be in the form of comments to personal messages and during this time it is most utterly important to let them know you are ready and available to assist them with their needs.
As all the reasons mentioned above, posting regular and relevant content on social media platforms is very important as it ensures your brand and business success. It lets your customers know you and your services on a daily basis which helps you gain brand loyalty and an opportunity to increase leads. We at Our Make Web Media help you handle your social media marketing with the best team, having an experience of over 9 years; working along with different sectors and multiple strategies. We choose what is best for you and your business with proven effective strategies, content creation and more, that will assure your business with double the amount leads and sales, so that your brand flourishes in extreme growth and unlimited success.