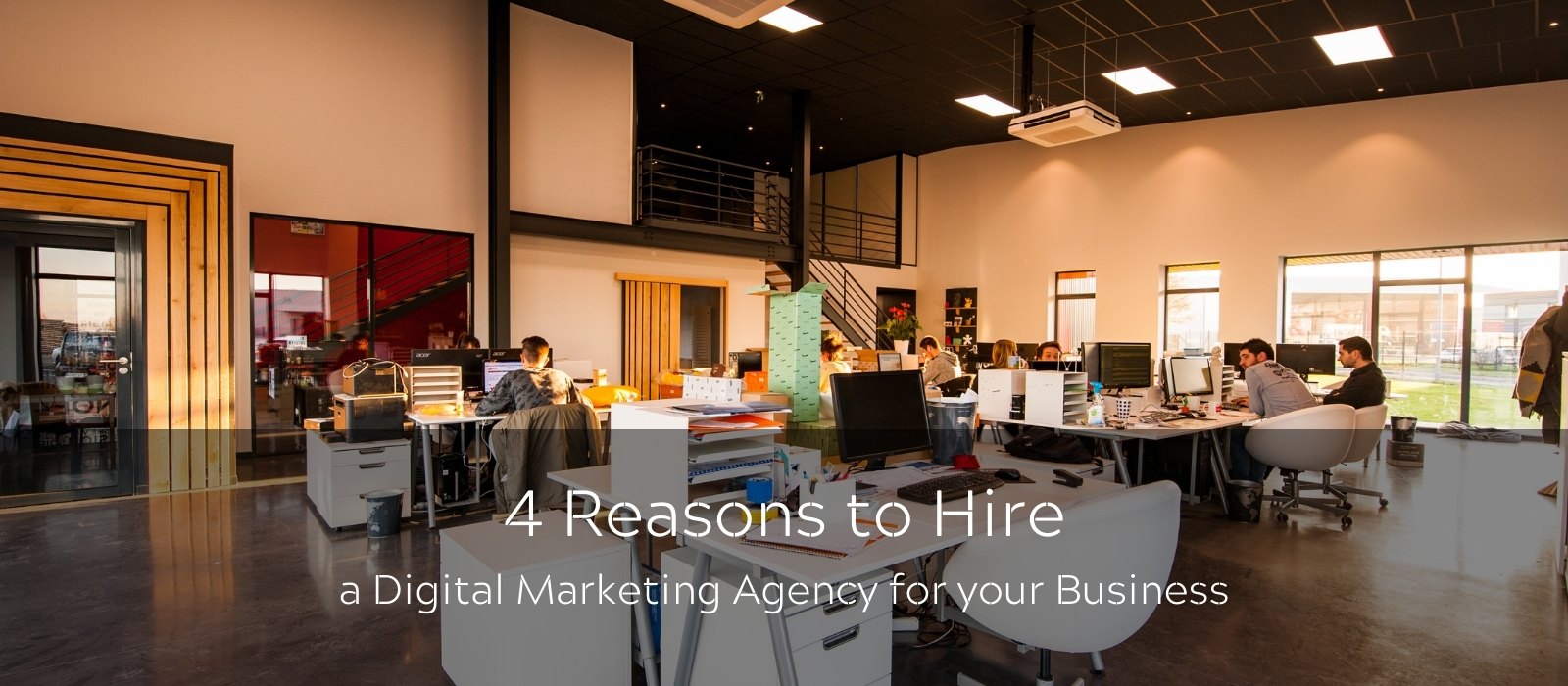 When it comes to marketing, we all know ads, post boosting and the like but do you know about Social Media Marketing, Google ads, Seo & Conversion Rate? Have you tried creating any new strategies for your social media ads and are sure that it will work well for your business? If no, then here we will tell you about the 4 Reasons to Hire a Digital Marketing Agency for your Business
It's no surprise that a digital marketing agency offers B2B and B2C services with their own area of expertise in the industry. Some large agencies have the means to provide you with all the digital marketing services you would possible need for you business which could include some of the few mentioned below
Website Design & Development
Social Media Marketing
SEM (Search Engine Marketing) and SEO (Search Engine Optimization)
Email Marketing
Pay-per-click (PPC) Advertising
Content creation
And the list goes on and on. There are many services that digital marketing companies provide that help you achieve our goals like branding, increasing sales, gaining potential customer and more but here are the 4 main reason why a digital marketing agency is essential for your business
Expanding your Business Online
First and foremost the advancements of the world have made it such that social media platforms are having a huge impact on the general public online and building an online presence for your brand and business can require a big time investment. Running across things like building and launching your website, social media ads, sending our newsletters can be chaotic for an entrepreneur but for a digital marketing agency, this is just a piece of cake. As an addition to the services they provide, a digital marketing agency can take all the online marketing load off your shoulders.
Bringing more customers
While working on Facebook, Instagram and Google ads by yourself can seem easy but it wouldn't be essential. You only have to pay for the ad space while a digital marketing agency could not only do the same but also make your ads looks better that will help it reach potential customers. Instead of a cost, look at it as an investment as you hire a great digital marketing agency that will make sure your ads generate an increase in sales and branding.
Focus on what you can do
As the expert in your own industry, hiring a digital marketing agency let's you focus on what you bring to your customers like importing business operations, providing the best service and more. While you focus on what you do best, a digital marketing agency will focus on what they do best that will ultimately give you the best results
Essential Resources
Maybe as a startup or new to the business hiring a full time digital marketer for the company may not be in your budget but hiring a digital marketing agency could fit right in with the amount of resources they possess that you may not have, all the while saving time, money and at a professional level. Some of resourcesincludecontent research tools, competitor analysis tools, automation tools, SEO tools, and a lot more that require tools, monthly subscription prices or big one time fees.
Marketing can be complicated for an entrepreneur but with a digital marketing agency, you can rest easy knowing that everything is taken care of by the professionals. Getting the right resources, experienced team and digital marketing efforts that gives the you the creative marketing that can assure your digital growth online as you focus on what matter most; your business!