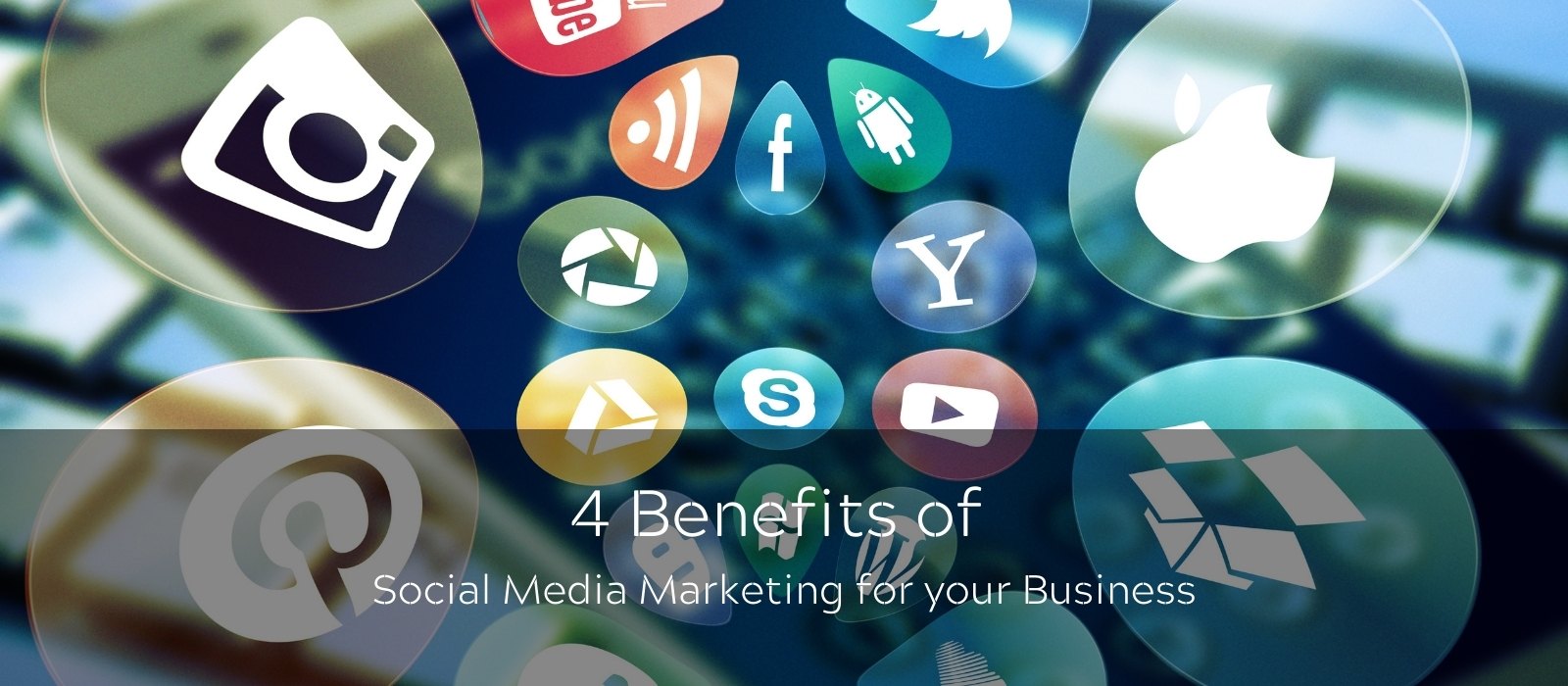 Since the beginning of the Internet, Social Media has been a huge part of our lives impacting us in more ways than we expected, as we started small with Facebook accounts, we learnt the many ways toboost posts and run ads with the advancements of the suchplatforms. While we also saw the same with other social media platforms, the competition in the market started fairly increasing and is much more than what we can imagine today.
Social Media Marketing is the most prominent player in the digital marketing industry with million and billions of users on social media platforms; your target becomes awidespread of these users with them constantly scrolling through, watching videos and more. And that's why we are here to enlighten you on the 4 Benefits of Social Media Marketing for your Business.
Branding
It helps you create space for your Brand in the industry. Social Media Platforms are the best way to boost your business as you cater to the crowd. With multiple advanced applications like running ads, business insights and more, it has become easier to track the record of the services you offer and whether it is enticing your target audience or not.
Lead Generation
Once the potential customers know you, they will easily get converted into leads. Making a name for your brand and business can help with not only awareness but also recognition. This will assure a return of your targeted audience, with an interest in the services or products that you have to offer and acts as generating leads, resulting in increased sale.
Monitor & Progress Report
The best part about pursuing social media marketing is that you to can monitor your progress. With the constant development of these platforms, they have offered and catered more the business sectors as a major hike is seen on social media platforms for businesses and startups as it grants the maximum exposure for your service or product. Monitoring on such platforms has become easy with business insights that lets you know how yourmarketing is coming along and if the strategies are actually working or not.
Targeted Audience
Reaching out to your customer becomes even far better when it's getting done for free. Social media platforms are free of costand approaching your potential customers becomes easy. As mentioned before there are a million users on social media platforms which increases your target audience to a major level for your business and providing them with your services and products cost nothing on these platforms.
Businesses on social media platforms have seen a major increase in the exposure with essential important potential customers that use such platforms. Social media has become a field for lead generation and customer acquisition as the users have been growing year after year and is possible for them to keep increasing.